EDWARDS ULTIMATE IRONWORKER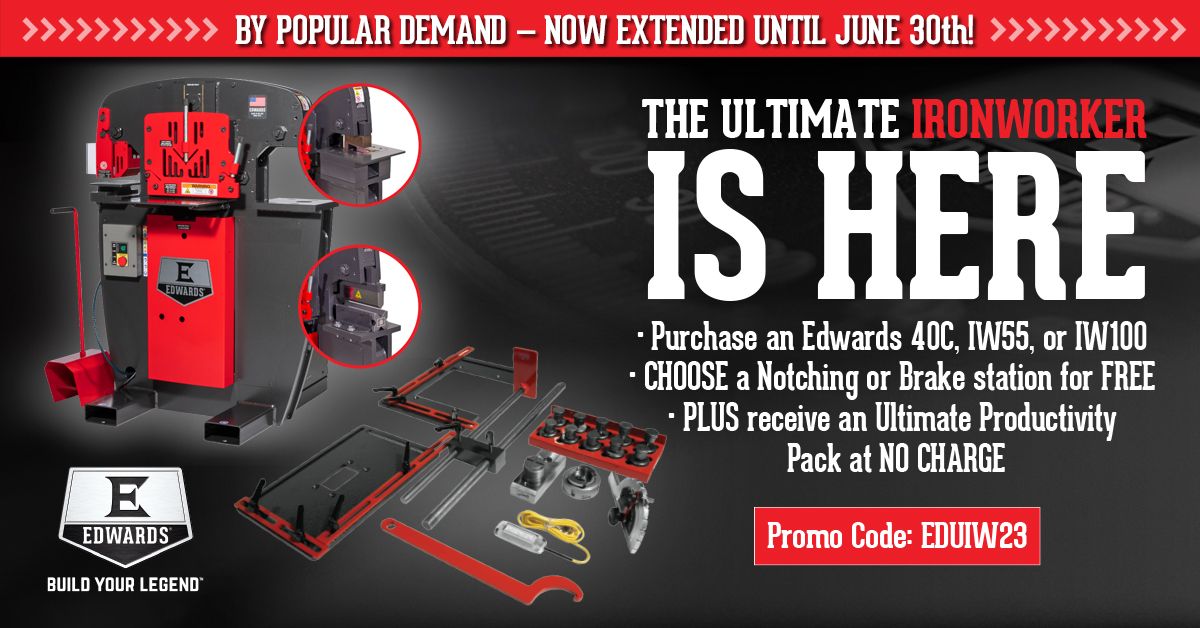 This Ultimate Edwards Deal Takes Your Ironworker to the Next Level
Step up to ultimate performance with an Edwards package you don't want to miss! Edwards is thrilled to offer the Ultimate Ironworker Package promotion, now EXTENDED to June 30.
To order, call (800) 373-8206.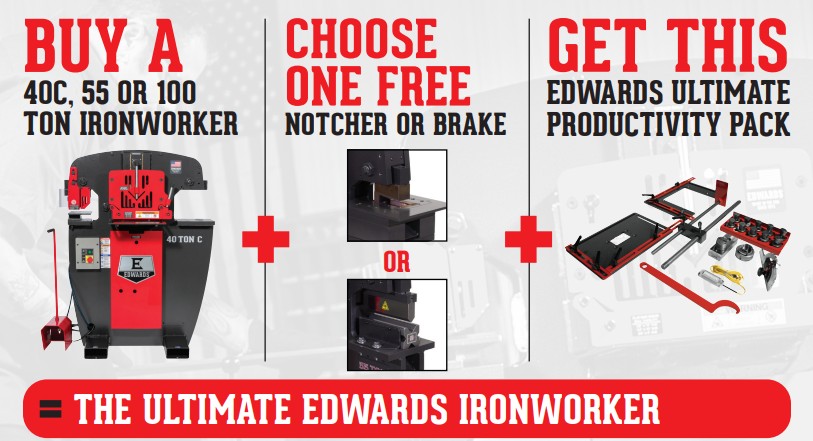 ---
Purchase One of the Following: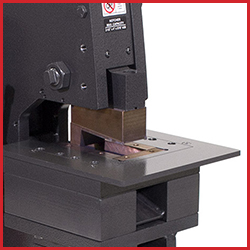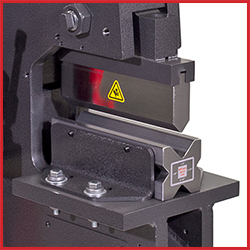 ---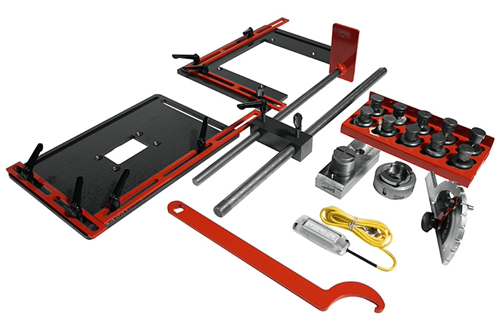 Automatically Get Free:
Edwards Ultimate Productivity Pack
Our Ultimate Productivity Pack, valued at over $2,000, is designed specifically to improve your overall performance and productivity. With 10 punches and dies, a storage tray, 48" Back Gauge and Coper Notcher Gauging Table kit, fabricator's protractor, bright LED light with M12 connections, and so much more, this accessory pack and guaranteed to maximize your new Ironworker!
---
Designed to Improve Overall Ironworker Performance
FLEXIBILITY
Contains Punches and Dies to produce the following size round holes: 3/16". 5/16", 7/16", 1/2", 9/16", 5/8", 11/16", 13/16", 15/16", and 1-1/16"
The Back Gauge utilizes a positive stop attachment that is fitted to the back of the Ironworker ensuing accurate shearing out to 48"
PRODUCTIVITY
Punch and Die Storage Tray easily mounts to either side of the output shoot
The 48" Back Gauge speeds up production on repeatable cuts by providing an adjustable stop for the flat bar shear and angle shear.
The Fabricator's protractor increase accuracy on the punch and flat bar shear workstations by guiding your work piece and is gauged at 15° increments through 180° featuring a straight edge and reversible design
Coper Notcher Gauging Table Kit includes adjustable fences and handles quickly and easily guides your material for perfect repeatable actions
A Gauging table kit includes adjustable fences and handles quickly and easily guide your material for perfect repeatable actions
SAFETY
Punch diameter must meet or exceed the thickness of your material
Super bright LED light with M12 connections has a powerful magnetic base allowing users to attach the light to any Ironworker surface and move as needed
PERFORMANCE
Made of durable steel for long life
Long lasting averages between 3,000 and 5,000 impacts
The Quick change punch assembly accepts both standard and oversize punch and die sets
The 3/8" thick, 12" x 16" gauging table that adds precision to your punch workstation
---
-- To order, call (800) 373-8206 --
---